From Race Wrap to Face Wrap Gaiters
Promote your event and support social distancing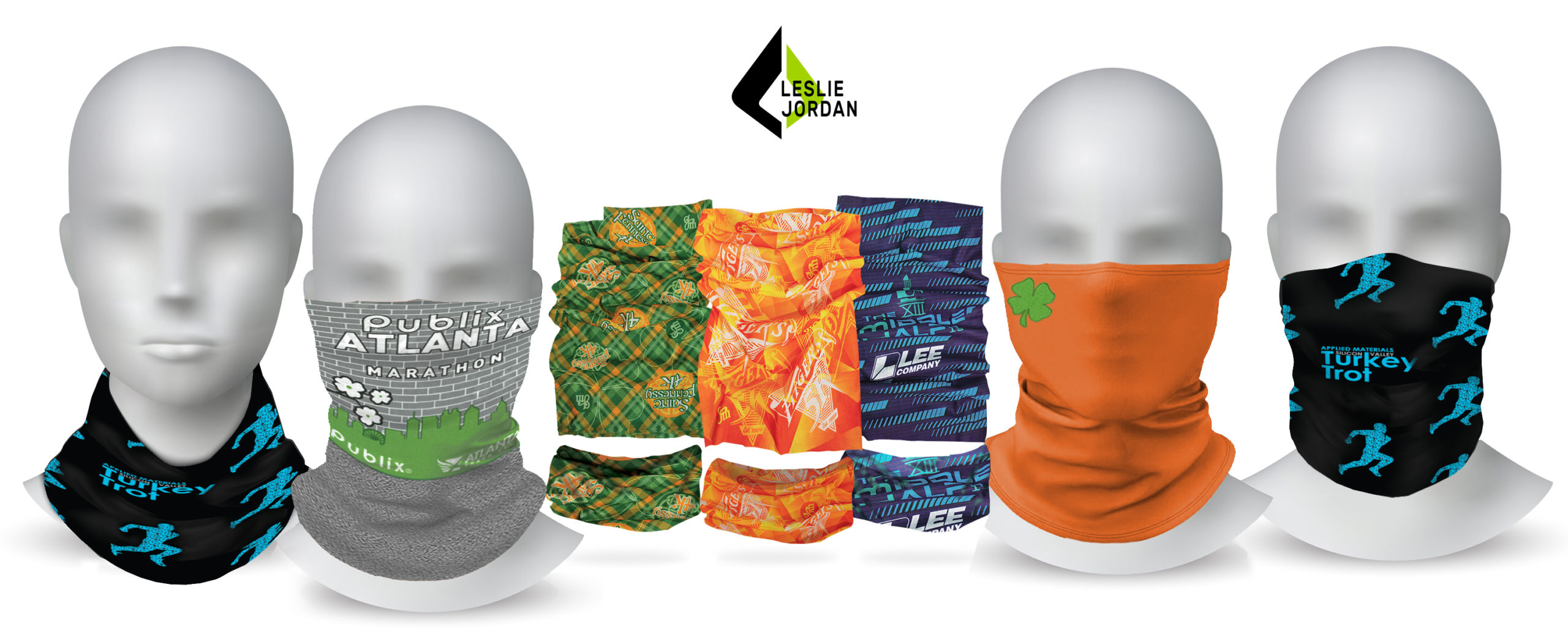 NEW!

 Fleece + Face Wrap Gaiters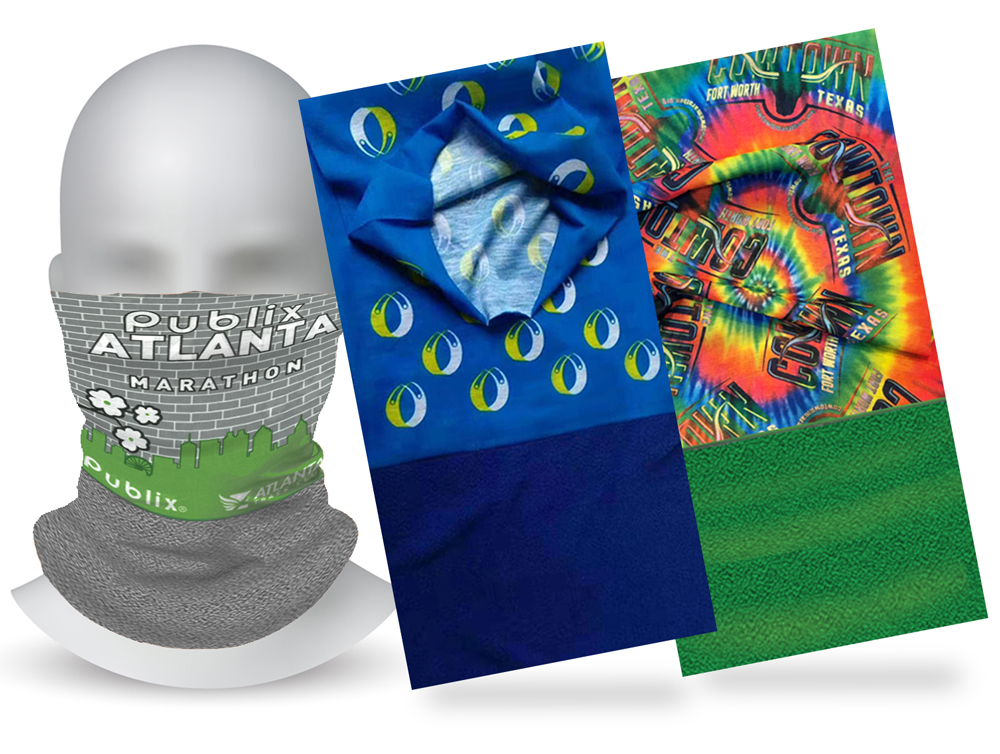 Full Sublimation Face Gaiters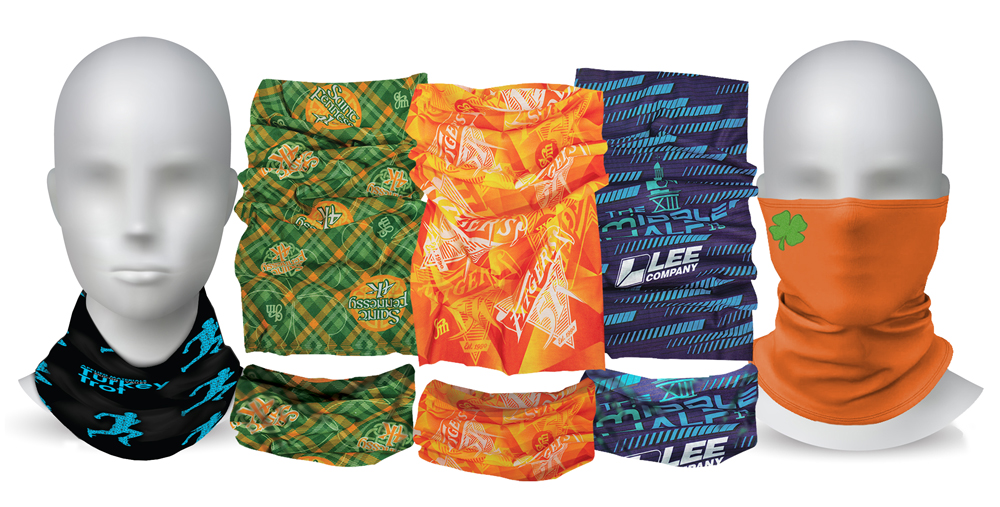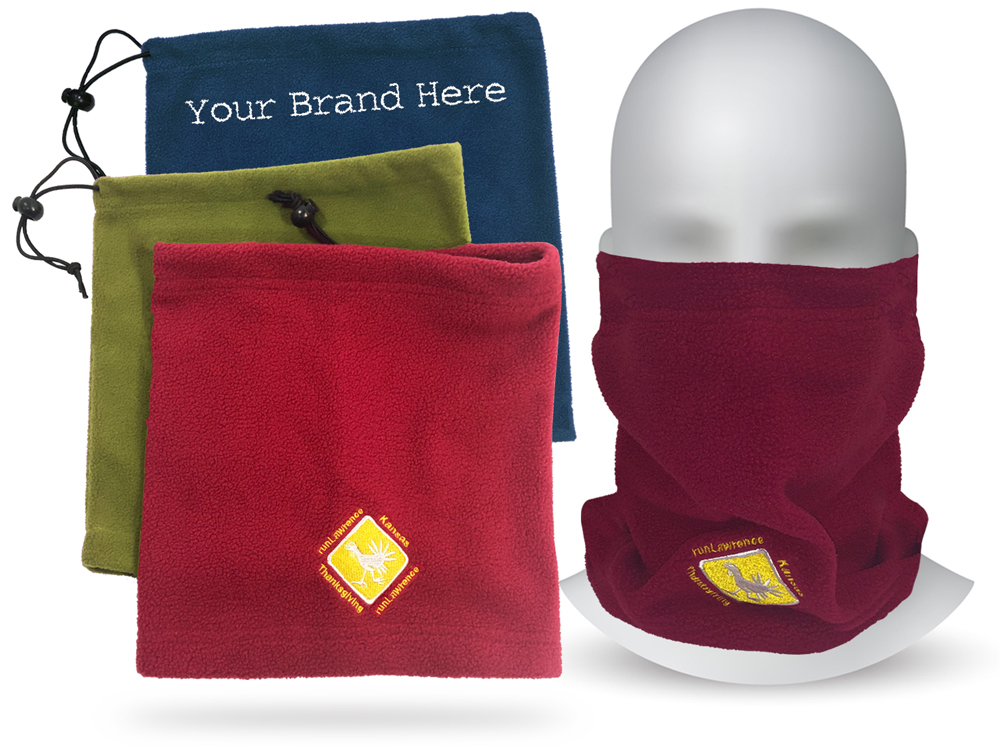 For 2021 we are adding fleece to the bottom of our gaiters to serve as a neck warmer that will keep runners warm even on the coldest days. The gaiter body is the same super-soft graphic "race wrap" that race directors have been buying and participants have been enjoying since 2014. The added fleece-bottom section can be worn at the neck, or folded up to cover the mouth and nose from icy winter winds. LJI is offering a 10% off discount as an introductory special – with FREE graphic design and bulk shipment.
Gaiters are a one-size-fits-all favorite for virtual race swag. Easy to wear, and easy to mail, they are ideal for mailed fulfillment. This newest style pairs well with LJI's fleece-lined mittens, pompom beanies, and headbands to keep runners warm as they run away from 2020 and into the New Year.
The team at LJI has many ideas for upgrading the participant experience, and they can't wait to discuss those ideas with you.
 Race Wraps as FACE WRAPS

RACE WRAPS are more than just face shields and headbands – they can be easily transformed into face masks too!
Check out this video to quickly and easily turn your wrap into a protective mask.
Let us help you design a race wrap or face mask that your participants will love.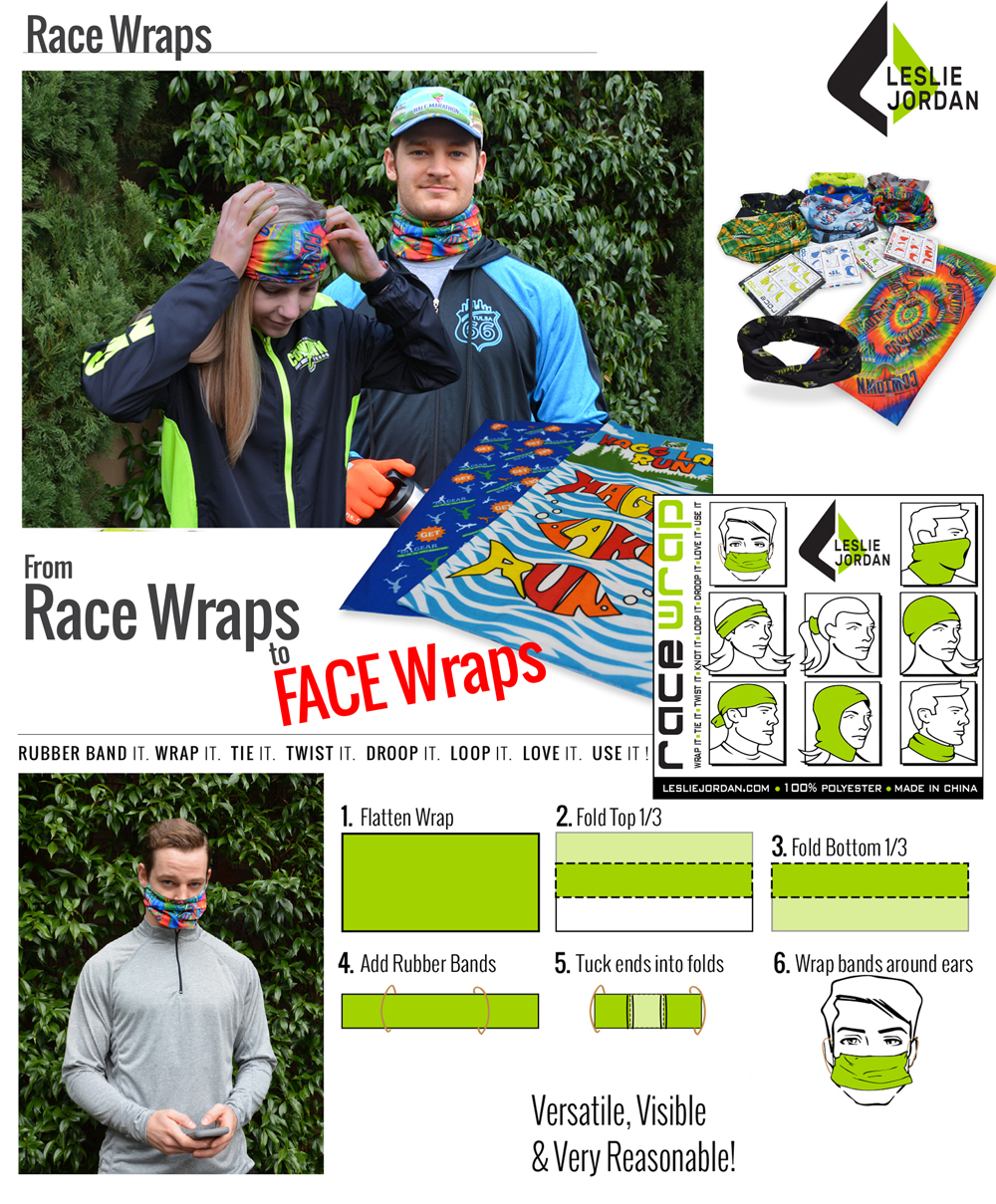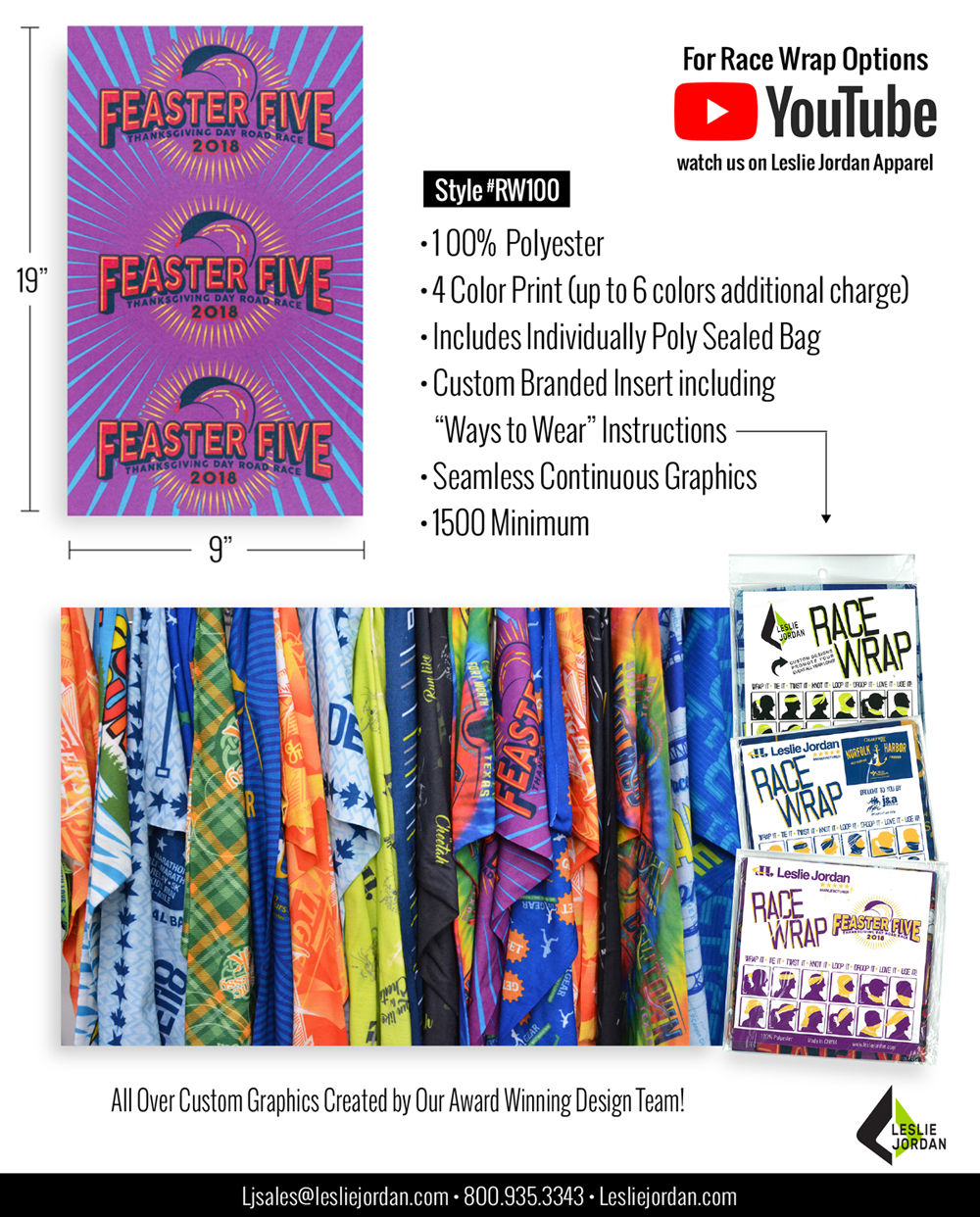 Questions?
If you have COLOR questions or would like some FABRIC samples, or STYLE and DESIGN ideas… we can help – contact us today!